Summary
Activity continues to build in the Olaroz-Cauchari basin as Toyota Tsusho commits A$282 million to expand production; Lithium Americans and Gangfang continue to move their project forward.
Advantage and Orocobre continue deliver strong drill results from the Cauchari basin; SE property has been expanded while the NW holds additional upside.
An overview of what I expect the company to deliver in CY2018; Moving my rating to "conviction buy" based on strong industry trends.
Moving my rating to conviction buy based on a lack of new lithium supply, strong project partners, an increase in investment in the basin by Toyota, successful advancement in the lithium exploration program.
The Olaroz-Cauchari Basin in Northwestern Argentina is what I refer to as the 'Times Square' of the lithium industry. Current events in the Olaroz-Cauchari Basin have emerged in favor of Advantage Lithium (OTCQX:AVLIF), an advanced junior lithium exploration company operating at the heart of the action. It is my opinion that the company is strategically positioned to benefit from internal project developments, investment in the region, and favorable global macroeconomic trends related to the energy metals and technologies space. I continue to increase my position in Advantage Lithium based on these factors, especially during times of overall market weakness. Based on recent developments as outlined throughout this document, I rank the company as a must-own for lithium investors in 2018.
In January 2018, Toyota Motors' (NYSE:TM) strategic procurement arm, Toyota Tsusho (OTCPK:TYHOF), announced an investment of A$300million For several years, Lithium Americas (LAC), a Canadian-based junior exploration company, was put in a holding pattern as lithium prices remained low, traditional financing was difficult to arrange, and the nationalist Argentine government made business difficult for foreign developers. The tide started to turn in 2015, as the existing government fell and the incoming government started to enact measures to draw foreign capital. Lithium prices started to rise in 2016 just ahead of announcements concerning development of new electric vehicles and an increasing global deployment of stationary energy storage systems. Exploration companies from Canada and Australia flocked to lithium-rich areas of the world, including Argentina. As the momentum started to build, capital started to flow. With the rising expectations for wide-scale electric vehicle adoption, Asian companies started to prioritize the sourcing of energy metals, specifically lithium. In a short period of time, Lithium Americas was able to secure multiple partners, which allowed the company to unlock value at its Cauchari project. The company concluded a number of investment transactions totalling US$286M, while SQM (NYSE:SQM) was brought into the project as a 50% equity investor. Bangchak Petroleum placed C$50 million in equity and US$80million in debt, while Gangfeng placed C$64million in equity and US$125million in debt.
Orocobre spins out its exploration efforts in 2017
With Orocobre, Toyota, Lithium Americas, SQM, and Ganfeng all invested in exactly the same region, there is no shortage of local expertise and an abundance of national and regional infrastructure. It is an area to which investment is flowing from all parts of the world. Advantage Lithium joined the party in 2017 by completing the acquisition of a portfolio of lithium properties from Orocobre Limited, including a 75% interest in the Cauchari Project. The land package was transferred from Orocobre to Advantage in consideration for over 46 million shares in the company, which is now worth a tidy 60million, plus the remaining 25% ownership in the Cauchari project. Based on 140million Advantage shares outstanding, plus a current market price of $1.30/share, Orocobre's valuation in the Cauchari project is around $45million at a 25% position. At present, Orocobre's position in the Cauchari project through share ownership in Advantage and direct project equity is valued at approximately $90million. The land package transaction included six different Argentine-based lithium brine exploration projects, including Antofalla, Incahuasi, Guayatayoc, and Salinas Grande. Shortly after the closing of the land package transaction, Advantage closed a $20 million equity raise. This raise has been used to confirm the historical work completed by Orocobre at Cauchari in the Southeast zone and to drill in the Northwest zone, which was previously unexplored. Today, the company has a strong cash position of around US$12 million, while 40% of the 135 million shares outstanding are locked up with Orocobre, management, directors, and insiders. On a fully diluted basis, Orocobre holds 29% of the company, with management at 25%. The company has also been able to attract large investors, including CIBC, which is ranked as their largest institutional investor.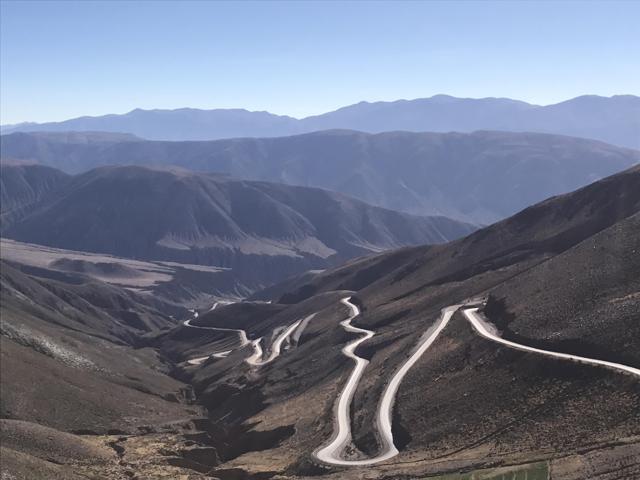 A strong technical team on the ground is delivering results
Since the company closed the land package deal and established private placement, its exploration efforts have been moving aggressively: with input from Orocobre and its former exploration team, the company is undertaking a lithium exploration campaign to define its natural resource estimate at Cauchari. The Advantage Lithium team was fortunate to secure the same exploration team that discovered the now-producing Olaroz property, which has allowed the company to fast-track its development efforts. With capital in the bank, a strong shareholder base, and a good exploration team in place, the company has been able to make considerable inroads over the past year.
Since the company began delivering exploration updates in September 2017, results continue to indicate great gains: the resource estimate in the Southeast section of the property will be expanded from 500,000T LCE, and the previously unexplored Northeast section of the property has been delivering exceptionally strong results, with all indicators showing that the company will report a deposit of 2-3million t LCE. It is, in my opinion, not a surprise considering that Orocobre has completed historical work and that the properties straddle those of Lithium Americas, meaning that they are on the same aquifer. This is a clear indication that the quality of the brine will match or exceed that of Orocobre and Lithium Americas, which is extremely important as the quality of the brine will determine related operating costs, processing methods, and overall project economics.
In January 2018, the joint venture provided an update on its activity at holes NW CAU14; NW CAU15; NW CAU7; SE CAU08; SE CAU11; SE CAU12 and SE CAU13. In short, the Northwest drilling intersected extensive sandy sediments, confirming this block contains relatively high drainable porosity and permeability. In the SE section, the company continues to further define the property while preparing for pumping testing. Additional updates on the company's drilling activities are expected over the next weeks and months as the project rapidly moves towards completion of the maiden drill campaign.
Favorable industry trends
As capital continues to pour into the region from some of the largest automotive, lithium chemical and battery producers in world, Advantage Lithium continues to unlock shareholder value. As illustrated in the chart below, all of these events are taking place against the backdrop of exceptionally strong lithium pricing, which has risen from $5,500 T LCE in the past few years to $15,000 T LCE in Q1 2018.
Click here to continue reading...
Subscribe to the RSD email list and get the latest resource stock activity directly to your inbox, for free.
Subscribe to the RSD email list and get the latest resource stock activity directly to your inbox, for free.
Part of the Stock Digest family of websites
MARKET SUMMARY
INDICES
| Name | Last | Change |
| --- | --- | --- |
| DOW | 27171.90 | 0.07% |
| S&P 500 | 2985.03 | 0.28% |
| NASDAQ | 8204.14 | 0.70% |
| TSX | 16518.88 | 0.20% |
| TSX-V | 593.88 | 0.00% |
Resource Commodities
| Name | Last | Change |
| --- | --- | --- |
| Gold | 1425.10 | 0.03% |
| Silver | 16.36 | 0.00 |
| Copper | 2.72 | 2.722 |
| Platinum | 901.00 | 0.67% |
| Oil | 55.63 | 0.59% |
| Natural Gas | 2.25 | 1.60% |
| Uranium | 25.60 | 1.08% |
| Zinc | 1.15 | 0 |