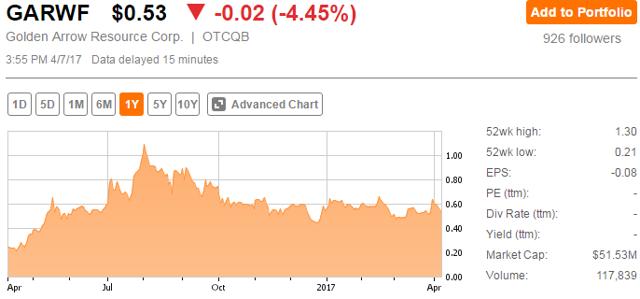 Back in January 2017, I wrote an article regarding three emerging mid-tier primary silver producers. At the end of March, there was a significant development for one of them - Golden Arrow (OTCQB:GARWF).
Silver Standard Resources (NASDAQ:SSRI) exercised an option for the creation of a joint venture company with Golden Arrow which will hold the Pirquitas and Chinchillas projects in the province of Jujuy in north Argentina. Golden Arrow will get a 25% interest in the JV and the project is expected to have an operating life of eight years, producing an annual average of 8.4 million silver equivalent ounces. According to the 2016 edition of the World Silver Survey, this will put the Pirquitas-Chinchillas project as the 8th largest primary silver mine in the world just behind the Greens Creek mine in the US (note that Pirquitas was the seventh largest in 2015).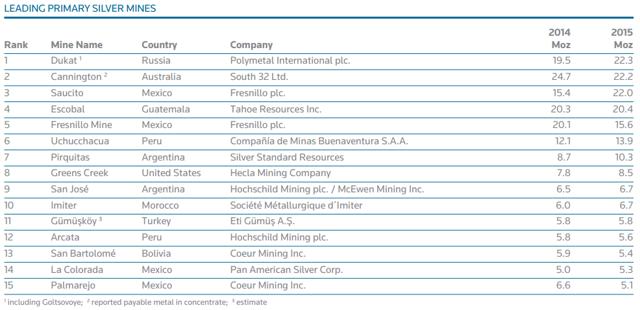 Source: World Silver Survey 2016
Now, primary silver producers are very rare and Silver Standard itself is expected to get below 20% of its revenues from the metal in 2017. That's why the joint venture will effectively transform Golden Arrow into one of the few pure silver plays on the market, with its share of the output equal to around 2.1 million silver equivalent ounces.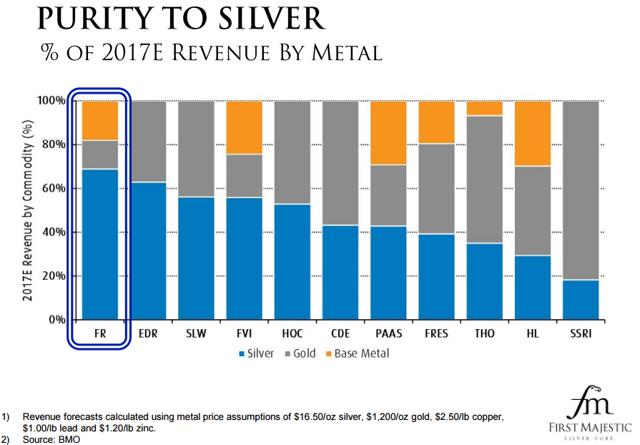 Source: First Majestic Silver
Since Golden Arrow has been covered in several articles over the past two months here, here and here, I will focus on analyzing the recently released pre-feasibility study of the Chinchillas project, the funding options for its development as well as a valuation of Golden Arrow based on primary silver producers with a similar size.
Pre-feasibility study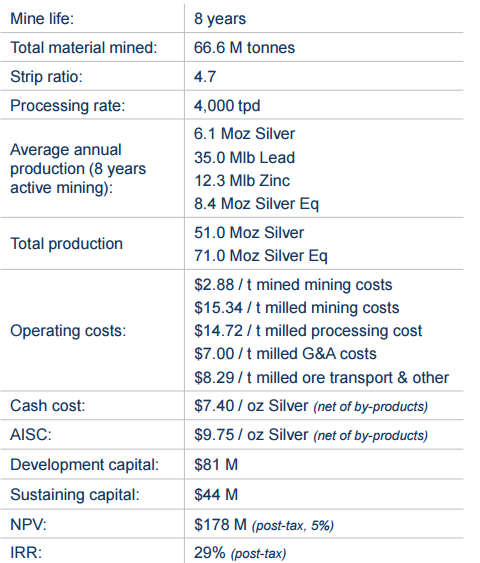 Source: Silver Standard
The project has a very decent post-tax rate of return of 29% and the development capital is low since the JV company will use the Pirquitas mill, fleet and related infrastructure. The cash costs and all-in sustaining costs are also impressive and the project is expected to generate a post-tax cash flow of USD 267mn. Payback is just 3.5 years and the post-tax net present value with a 5% discount stands at USD 178mn. What's more, the development capital includes a very high contingency of USD 16mn.