A New Season Emerges: Must-Read Special Announcement
BY: NICK HODGE
Yin and yang.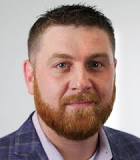 Love and strife.
Peace and war.
Summer and winter.
People, politics, economics, nature — indeed, all of history — are cyclical.
Kingdoms and seasons both give way. Nothing lasts forever.
Being aware of, identifying, and exploiting these patterns are what I've found to be keys to success, in both relationships and markets.
Timing matters.
Autumnal change is upon us as we head into a winter of discontent for American society and global markets.
The time to exploit the changing seasons is now.
To that end, the sun has set on my last venture, Outsider Club.
A New Season Emerges
Like winter brings death ahead of spring, destruction is often necessary for growth.
Together with Gerardo, who you've already come to know, we are going to build something great for this new season.
This new season, as you're already starting to see, is a turning away from the status quo in all forms.
A turning away from public assets to private
A turning away from debt to sound money
A turning away from corporatism toward organic socioeconomic growth
All this is already happening in many ways and goes a long way in explaining the political, economic, and societal turmoil you're seeing all around you.
We believe this transition and what comes after it is going to both destroy and create vast amounts of wealth.
And we intend to be on the latter side of that.
With that in mind, and to focus exclusively on building wealth for ourselves and our subscribers, Gerardo and I have left Outsider Club to form Digest Publishing.
You are already familiar with Resource Stock Digest, which Gerardo has been running beautifully over the past few years.
Back in 2016, as we saw a new precious metal and resource bull cycle forming, we created Resource Stock Digest as a great vehicle to provide free research to a broader audience as well as to highlight companies that we believe have stories with merit.
Separate from that, we have both run our own highly successful newsletters over at Outsider Club.
Gerardo wrote: Junior Mining Monthly and Junior Mining Trader.
And I wrote: Wall Street's Underground Profits, Nick Hodge's Early Advantage, and Nick's Notebook.
Today, we're excited and proud to announce we are launching publications under a new name.
Gerardo's new premium publications are called:
Junior Resource Monthly
Junior Resource Trader
He will continue focusing exclusively on the resource sector. And if you're familiar with Gerardo, you know he eats his own cooking. That means he's recommending to you the same stocks he's buying with his own money.
I have created what I'm calling the Hodge Family Office, with three branches that reflect the focus of the three letters I've been writing for years:
Nick Hodge's Family Office
Nick Hodge's Family Office Advantage
Nick Hodge's Foundational Profits
You can expect the same level of honesty and integrity from us that you've already come to know if you've been a paid reader.
All kinds of great stuff is on the way…
You'll continue to get the quality interviews Gerardo has been doing. I'll start doing some interviews with quality management teams and thought leaders as well.
And we'll both also start writing free weekly editorials.
All of that will be delivered right here starting now.
Each of our flagship publications are available for membership. And our other letters — including my private placement service and Gerardo's trading service — will be up and running soon.
Click here to learn more about or join Gerardo Del Real's Junior Resource Monthly.
Click here to learn more about or join Nick Hodge's Family Office Advantage.
We'll explain much more about what each service offers in the coming days.
In the meantime, if you have any questions or were a premium member of our former publications and want to know what to do with your membership, simply reply to this email and we will be in touch.
The ecosystem we've created over the years and the results it has delivered for ourselves and our readers speak for themselves.
We look forward to continuing to blaze that path as winter approaches.
Call it like you see it,
Nick Hodge
Co-founder, Digest Publishing