TORONTO, June 27, 2023 (GLOBE NEWSWIRE) -- JOURDAN RESOURCES INC. (TSXV: JOR; OTCQB: JORF; FRA: 2JR1) (" Jourdan " or the " Company ") is pleased to announce the purchase of 11 mineral claims located in strategic locations within or adjacent to the Company's Vallée East and Preissac properties (see Figure 1).

Further to its press release dated May 23, 2023, the Company has acquired (the " First Acquisition ") six mining claims located north of Val d'Or in Quebec (the " First Claims ") pursuant to an asset purchase agreement dated as of May 23, 2023 (the " Agreement "). In accordance with the Agreement, consideration for the acquisition of these claims was as follows:
C$100,000;
2,040,816 common shares of the Company at a deemed price of $0.0735 per share (the " Payment Shares "); and
a 2% net smelter return royalty affecting the First Claims payable to the vendor, half of which Jourdan is entitled to repurchase prior to the commencement of commercial production for $1 million (indexed to Canadian inflation as represented by the consumer price index).

The Payment Shares are subject to a regulatory hold period of four months and one day expiring October 24, 2023. The First Acquisition is an arm's length transaction for the purposes of the policies of the TSX Venture Exchange. Jourdan did not pay any finder's fees in connection with the First Acquisition.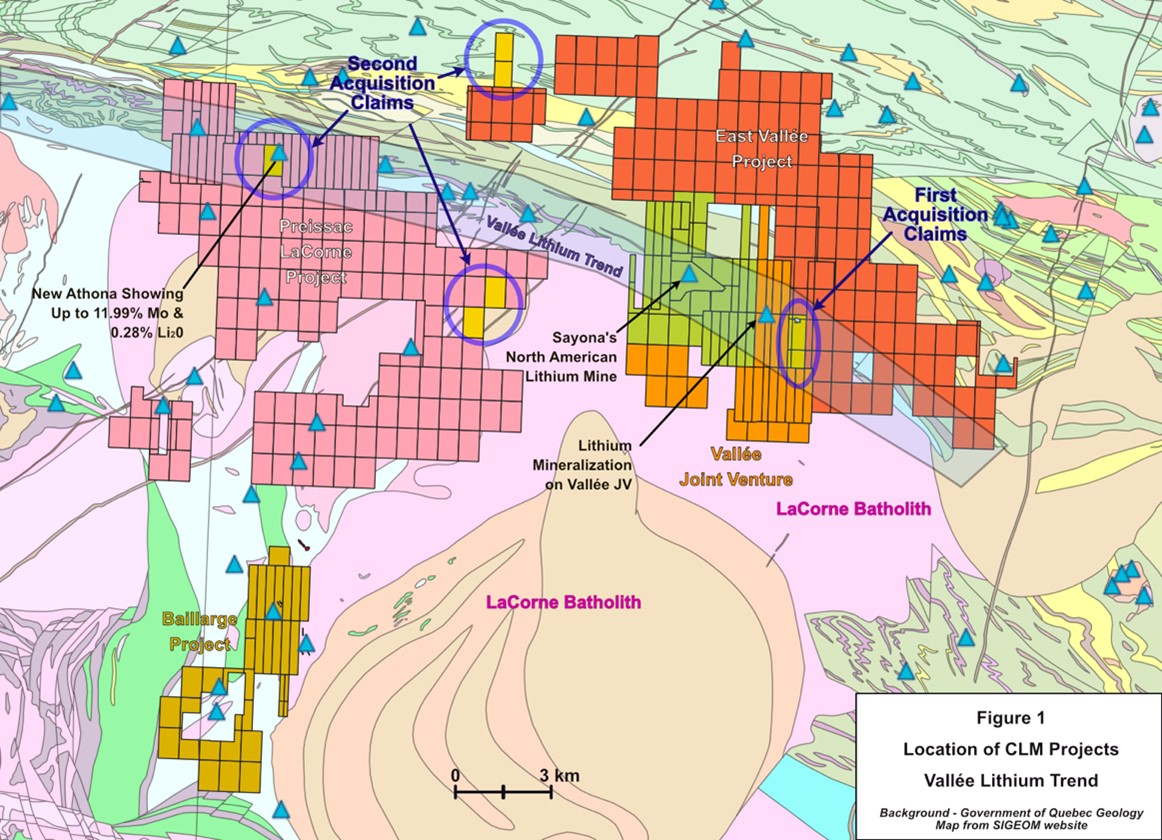 Figure 1 – Location of Jourdan Projects – Vallee Lithium Trend
The six mineral claims comprising the First Acquisition total 81.29 hectares and were acquired to fill a gap in claim ownership within the Company's current East Vallée property. These new claims cover an important segment of the southeastern extension of the Vallée lithium trend, a 30 km long belt along the north end of the prospective LaCorne Batholith that hosts several known lithium showings and an active lithium mining operation. These new claims are located immediately southeast of and along strike of Sayona Mining Limited's majority owned North American Lithium (" NAL ") mining operation and Jourdan's own Vallée property, a portion of which is the subject of a joint venture agreement with NAL (the " Joint Venture Property ". The Company has drill-defined lithium mineralization in pegmatites in 2021 and 2022 on and around the Joint Venture Property (see Figure 2) . The Company intends to add the newly acquired claims to its 2023 summer East Vallée exploration program. Despite the location of the claims along the Vallée Lithium Trend, there is only one known drill hole on the acquired claims. The First Claims are located just east of the location of the planned 2023 drill holes to be completed this summer by the Jourdan-NAL Joint Venture. For more information about the joint venture, please see the Company's press release dated November 14, 2023, which is available under the Company's SEDAR profile at www.sedar.com.
Five other mineral claims totalling 251.94 hectares were also acquired in another acquisition (the " Second Acquisition ") that are located within gaps within or adjacent to Jourdan's 100% owned Preissac-LaCorne property and Vallée East property (see Figure 3). The key claim of the Second Acquisition is located within the Vallée Lithium Trend along the northern margin of the LaCorne Batholith and hosts the New Athona Occurrence. New Athona hosts molybdenum-lithium-tantalum-bearing pegmatites and aplite dykes with historical grab samples samples reporting assay values as high as 11.99% Mo and 0.28% Li 2 O ( see Government of Quebec, Ressources Naturelles et Forêts, SIGEOM website at https://gq.mines.gouv.qc.ca/documents/EXAMINE/MB8929/MB8929.pdf ). Sample results at or around, and information applicable to, New Athona are not indications of results that could be obtained at, or information applicable to, the claims that are the subject of the Second Acquisition, or any other of Jourdan's properties, including the Preissac-LaCorne and Vallée East properties.
Pursuant to the agreement respecting the Second Acquisition, the Company paid the vendors $10,000 cash in exchange for 100% ownership of these claims.
I am thrilled that we were able to secure additional claims covering the key strategic sections of the prolific Vallée Lithium Trend. As we continue to explore lithium mineralization southeasterly from the NAL mine property, across our Vallée joint venture project and onto our East Vallée property, we expect these new acquisitions will soon become important assets for the Company. In addition to being excellent acquisitions and likely prospective in their own right, we anticipate that our New Athona showing will help the Company also more efficiently vector exploration efforts on where the Vallée Lithium Trend crosses the northern end of the Preissac project," stated Rene Bharti, CEO and President of Jourdan Resources.
Qualified Person
The scientific and technical information contained herein has been reviewed and approved by Roger Lemaitre, P.Eng, P.Geo., the Company's Vice President, Head of Mining that is a "qualified person" as defined in National Instrument 43-101 – Standards of Disclosure for Mineral Projects .
About Jourdan Resources Inc.
Jourdan is a Canadian junior mining exploration company trading under the symbol "JOR" on the TSX Venture Exchange and "2JR1" on the Stuttgart Stock Exchange. The Company is focused on the acquisition, exploration, production, and development of mining properties. The Company's properties are in Quebec, Canada, primarily in the spodumene-bearing pegmatites of the La Corne Batholith, around North American Lithium's Quebec lithium mine. Effective June 28, 2023, the Company's name will be changed to "Consolidated Lithium Metals Inc." For more information about the name change, please see the Company's press release dated June 23, 2023, which is available under the Company's SEDAR profile at www.sedar.com.
For more information:
Rene Bharti, Chief Executive Officer and President
Email: info@jourdaninc.com
Phone: (416) 861-5800
www.jourdaninc.com
Cautionary Statements
This press release contains "forward-looking information" within the meaning of applicable Canadian securities legislation. Forward-looking information includes, but is not limited to, statements with respect to the scope and expected results of the Company's summer 2023 exploration program and the Company's ability to execute its business plan. Generally, forward-looking information can be identified by the use of forward-looking terminology such as "plans", "expects" or "does not expect", "is expected", "budget", "scheduled", "estimates", "forecasts", "intends", "anticipates" or "does not anticipate", or "believes", or variations of such words and phrases or statements that certain actions, events or results "may", "could", "would", "might" or "will be taken", "occur" or "be achieved".  Forward-looking information is subject to known and unknown risks, uncertainties and other factors that may cause the actual results, level of activity, performance or achievements of Jourdan to be materially different from those expressed or implied by such forward-looking information, including but not limited to: receipt of necessary approvals; general business, economic, competitive, political and social uncertainties; future mineral prices and market demand; accidents, labour disputes and shortages and other risks of the mining industry. Although Jourdan has attempted to identify important factors that could cause actual results to differ materially from those contained in forward-looking information, there may be other factors that cause results not to be as anticipated, estimated or intended. There can be no assurance that such information will prove to be accurate, as actual results and future events could differ materially from those anticipated in such statements. Accordingly, readers should not place undue reliance on forward-looking information. Jourdan does not undertake to update any forward-looking information, except in accordance with applicable securities laws.
NEITHER TSX VENTURE EXCHANGE NOR ITS REGULATION SERVICES PROVIDER (AS THAT TERM IS DEFINED IN THE POLICIES OF THE TSX VENTURE EXCHANGE) ACCEPTS RESPONSIBILITY FOR THE ADEQUACY OR ACCURACY OF THIS RELEASE.
Figure 2 - Location of First Acquisition Claims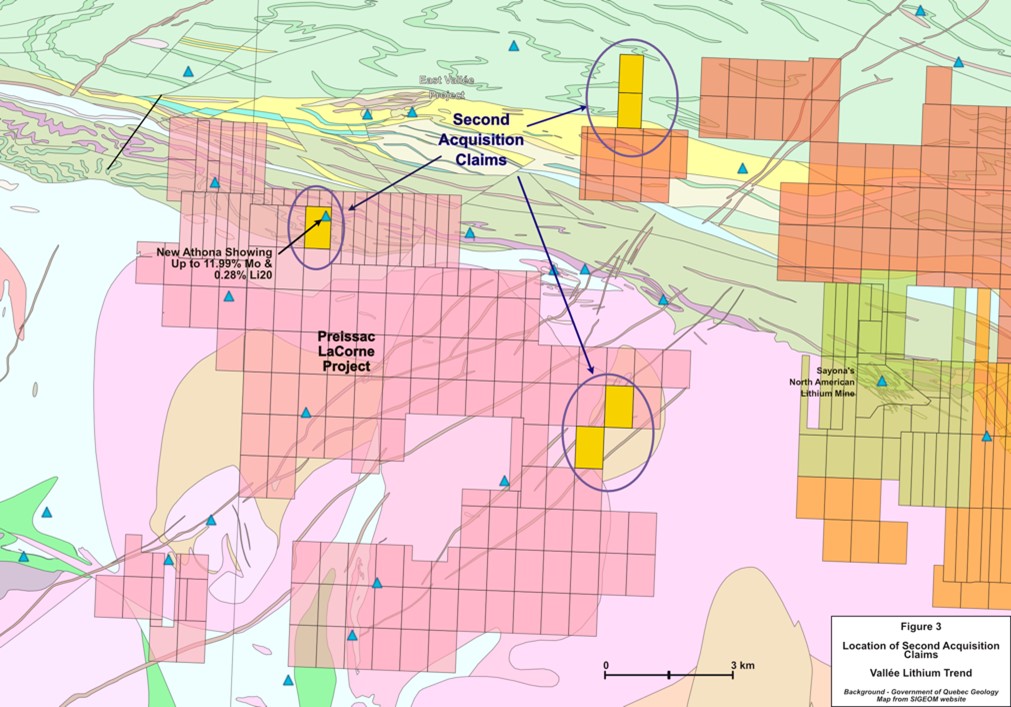 Figure 3 - Location of Second Acquisition Claims
Photos accompanying this announcement are available at
https://www.globenewswire.com/NewsRoom/AttachmentNg/a9a597d3-933f-4da6-be83-4c95a2705196
https://www.globenewswire.com/NewsRoom/AttachmentNg/594e51c2-51f9-44f2-b627-4eac3a9c1686
https://www.globenewswire.com/NewsRoom/AttachmentNg/75ccb99a-4831-402b-9913-ed67e950d9c8